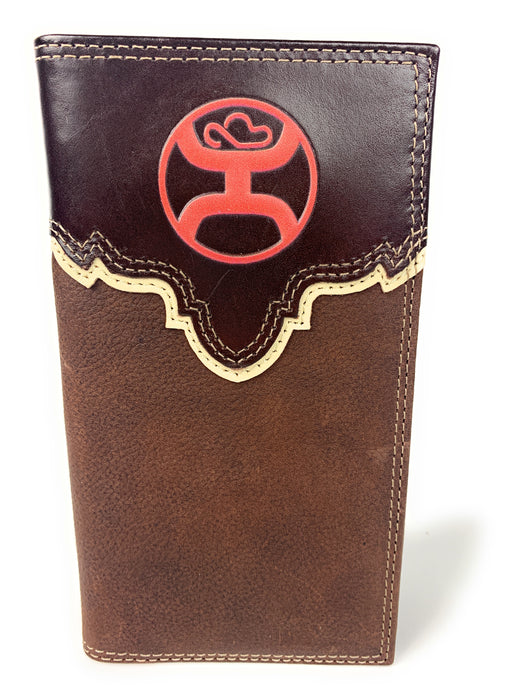 HOOey Dark Brown Leather Rodeo Wallet with Dusty Orange Hooey Logo - 2041566W7
Sold out
Original price
$ 59.99 USD
-
Original price
$ 59.99 USD
$ 59.99 USD
-
$ 59.99 USD
Current price
$ 59.99 USD
HOOey Dark Brown Leather Rodeo Wallet with Dusty Orange Hooey Logo - 2041566W7
From HOOey comes this rodeo wallet and checkbook cover. Chocolate with multi-colored stitching makes for a stylish and western inspired wallet. Featuring five open slot pockets, five credit card slots, one license holder, and one checkbook holder, you're sure to have plenty of space for all the essentials you keep in your wallet
Genuine Leather: For quality you can count on.

Size: 3.75 X 6.75" X 0.75" makes for a small, compact wallet that can easily be carried anywhere.

Multiple Card Slots: You'll never run out of places to keep the essentials, like your credit card and your license.

Beautiful Design: Western inspired design featuring chocolate with western yoke and an orange embossed logo.

HOOey Brand: Taking pride in providing a new alternative for those who prefer a different take on the status-quo.