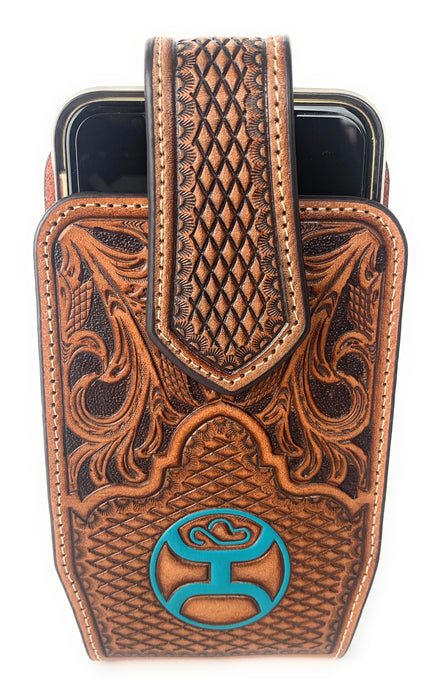 Hooey Cell Phone Case Tooled Embossed Leather Turqoise Hooey Man - 2041665C8
Original price
$ 53.99 USD
-
Original price
$ 53.99 USD
$ 53.99 USD
-
$ 53.99 USD
Current price
$ 53.99 USD
Hooey Cell Phone Case Embossed Leather Turqoise Hooey Man
Hooey Leather Cell Phone Case  

Brown Tooled

Turquoise Embossed Logo

Back Swivel Clip

Hidden Magnetic Flap Closure

Measures: 7" X 0.75" X 3.75"

*Please note that if you are ordering leather products, the leather process and distressing is normal. Each item is individually stitched and is inherently unique. All our products have been thoroughly inspected for true "defects" by the manufacturer and our staff at El Coronel Clothing Co.