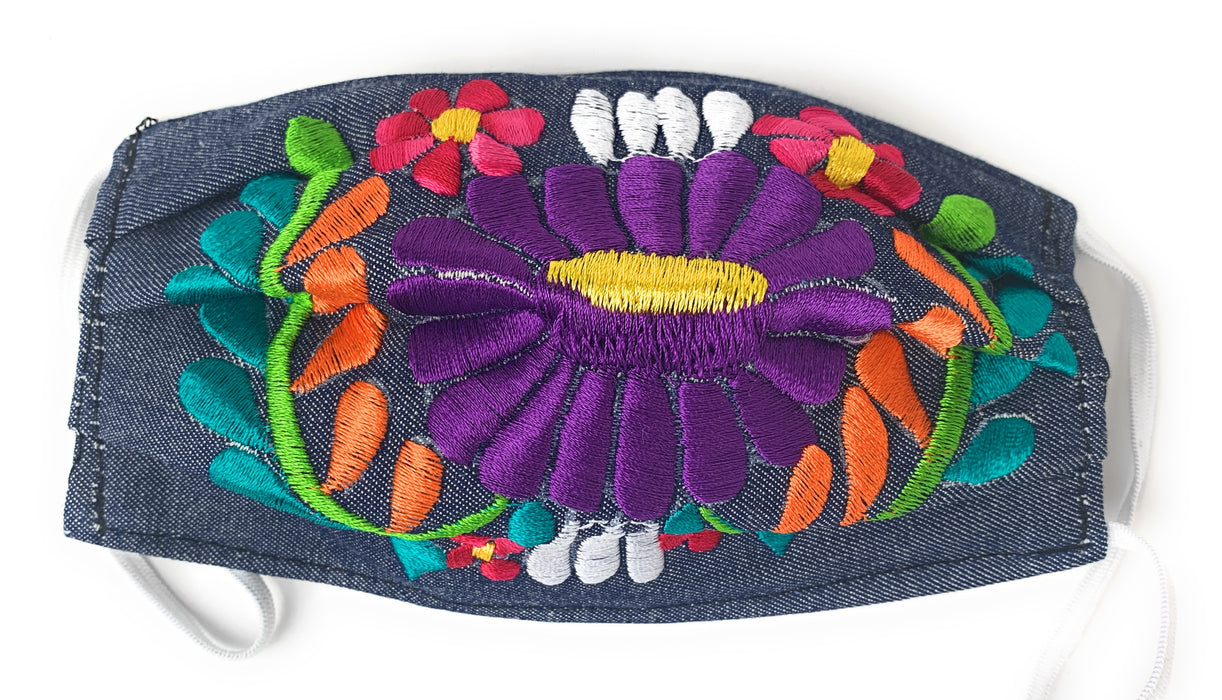 Face Mask Artesanal De Tela Con Bordado De Flores
Original price
$ 12.99 USD
-
Original price
$ 12.99 USD
$ 12.99 USD
-
$ 12.99 USD
Current price
$ 12.99 USD
Face Mask Artesanal De Tela Con Bordado De Flores
Now you can be responsible and fun! Our Face Masks are for those who want to express their heritage to their masked appearance with this reusable, machine washable cloth facemask cover. Let your passion & heritage show.

Features:

Hand sewn cloth
Reusable
Machine washable
Elastic ear loops
Full face coverage from below eyes to below chin
Can be worn alone as a cloth mask or as a decorative covering for a standard surgical mask
Outside Embroidered material:

 

Inside material: Polyester

This item is not meant to be a medical product. Masks made in Mexico.