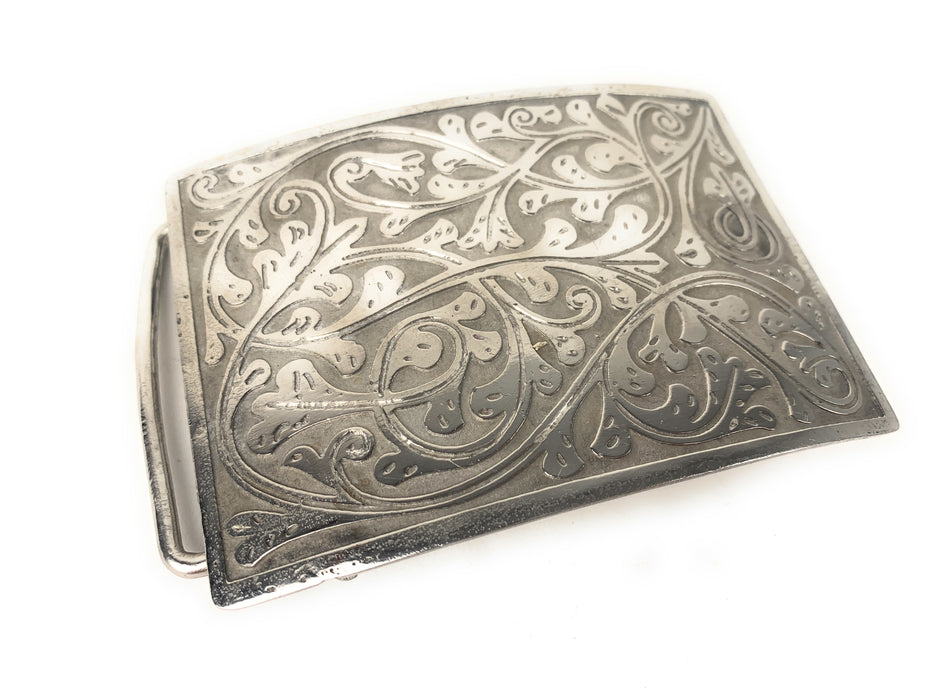 Charro Flowered Western Belt Buckle - (Hebilla Charra Floreada)
Sold out
Original price
$ 49.99 USD
-
Original price
$ 49.99 USD
$ 49.99 USD
-
$ 49.99 USD
Current price
$ 49.99 USD
Charro Flowered Western Belt Buckle - (Hebilla Charra Floreada)
Beautiful Handmade belt buckle made from stainless steal. 

Buckle fits belts up to 2" wide

.



Hermosa hebilla hecha a mano, De acero inoxidable . La hebilla se ajusta hasta 2 " de ancho.
 Details:
Width (ancho) - 4" Height (alto) - 3"
Made in the MEXICO
Square Buckle
Engraved western style Stainless Silver
Edged with bright cuts
Standard 2" belt swivel
Dimensions: 4" x 3"